BARREL CARRIAGE CHEEKS TOOLS LOADING ENGRAVING BRONZE BARREL
FOR SALE - BRONZE 12 LB MOUNTAIN HOWITZER BARREL
You may recall that about 12 years ago we upgraded from our fabricated steel barrel, to a Bronze Barrel from Steen Ordinance.
Well, we've upgraded again, this time to an Original 1863 Ames Co. Barrel, which has been installed in our restored carriage ...
.... and .... now the BuckStix Bronze Barrel is for sale.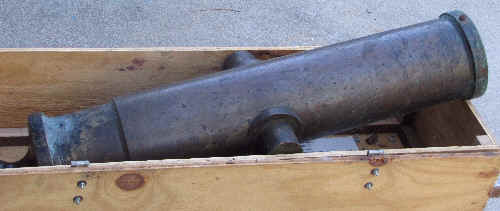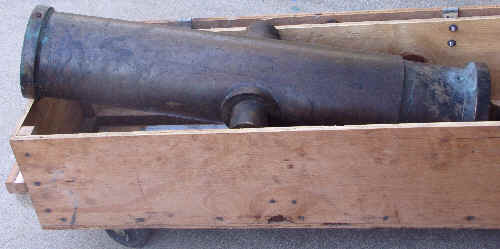 The BuckStix Bronze Barrel is for sale --- email us << click here
You may recall all the steps in fabricating this Classic Bronze Barrel. The application of period correct stampings.
The "Hand Grinding" and "Hand Sanding" to make all surfaces smooth and true.
The ultra high polish applied to a 4 Micro-finish to bring out the resultant mirror finish that was flawless.
A Mirror shine that allowed seeing my car in the reflection, it was parked 2 blocks away.
All the markings are clear and crisp, and the patina of 12 years makes this Bronze Barrel "look original".
If you had a mind to do it, you could make it "shine" again like above.
CLICK ON THE PICTURES BELOW TO SEE THE EBAY LISTING
OR ..... CONTACT ME DIRECT FOR A DISCOUNT